World Tax highlights Andersen Portugal in the category of General Corporate Tax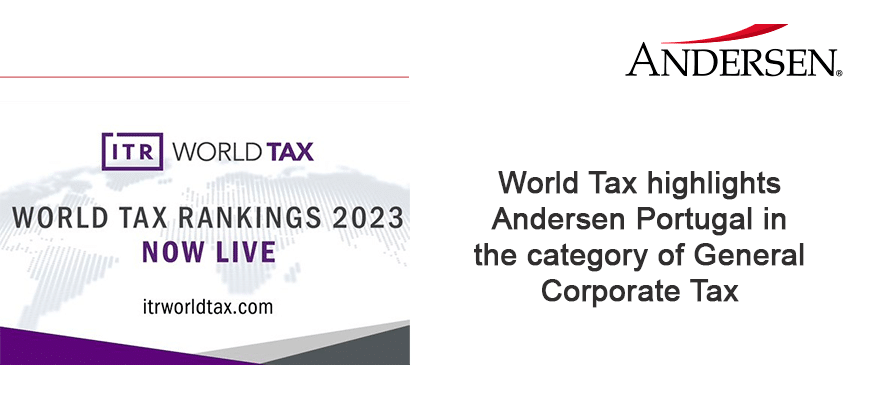 | News
The latest edition of the the International Tax Review ITR guide, legal directory specialized in the tax area, has highlighted Andersen Portugal in the General Corporate Tax category and has included three partners of Andersen in Portugal in the ranking.
In the individual ranking, Gonçalo Cid has been recognized as "highly regarded" in the areas of "General Corporate Tax" and "Tax Controversy", Carla Malhão has also been ranked in the "Transactional Tax" field and together with Ana Reis have been highlighted in "Tax Controversy" and as "Women in Tax".
You can see the complete ranking here.